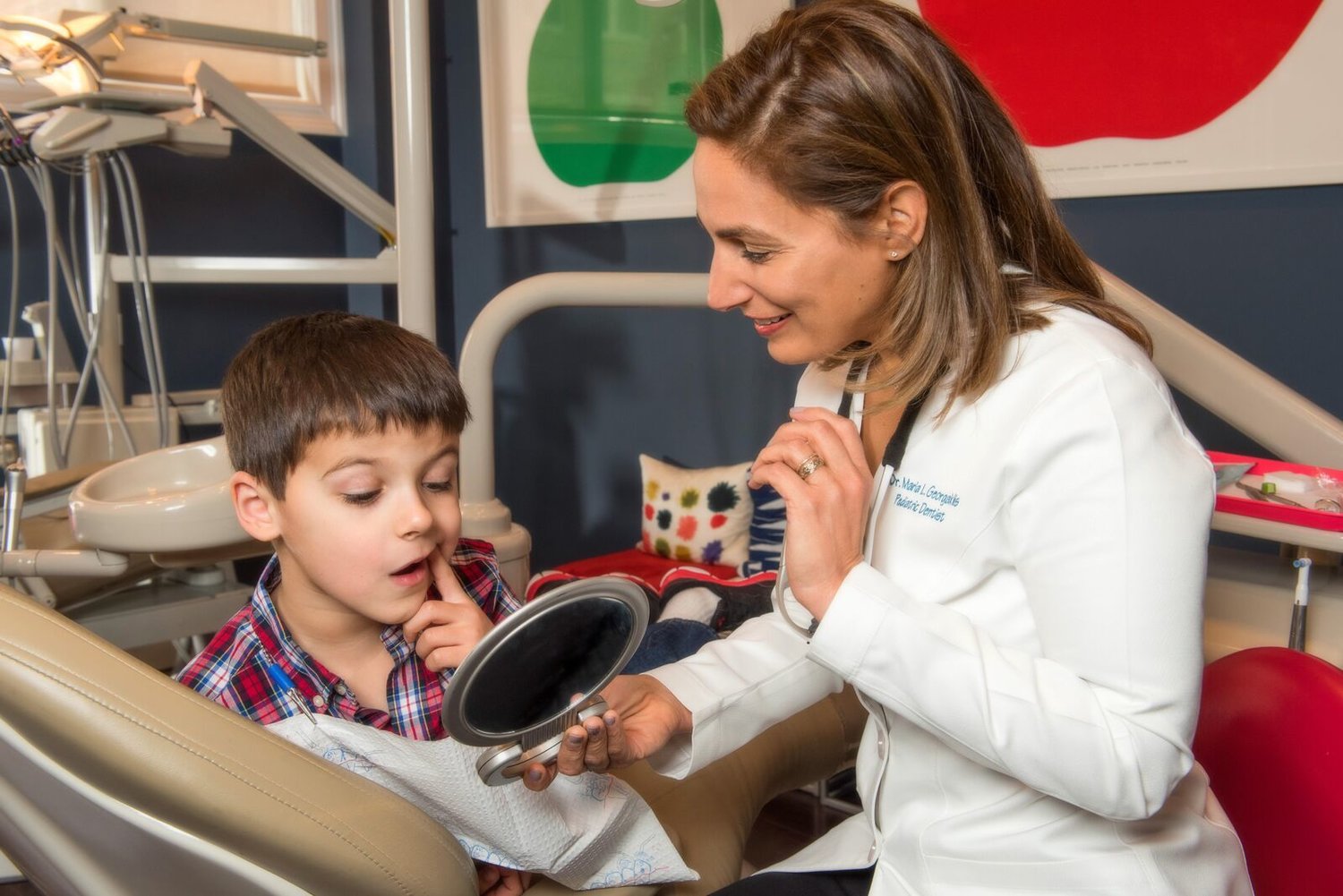 Parents want what is best for their children and ensuring that their child has good dental care is an important part of keeping their children healthy.

Dr. Maria Georgaklis has been caring for infants, children, and teens with a supportive, compassionate approach for over 15 years. She believes in forming strong partnerships with her patients and their families and creating customized dental care programs that children can maintain.
Dr. Georgaklis received her DMD and her specialty training in pediatric dentistry from Tufts Dental School. Having specialized in pediatric dentistry, Dr. Georgaklis has the skills and knowledge to best address the developing and changing dental needs of children. She also integrates her dental treatment plans with orthodontists to optimize dental health before, during and after the orthodontic treatment period.
As a mother of four children, Dr.Georgaklis is sensitive to the concerns of parents regarding their child's dental visit. She enjoys speaking with parents and addressing their concerns. Together with her team of dental hygienists, assistants and office staff, Dr. Georgaklis is committed to making the dental experience a positive one for everyone involved.
"My kids now complain that they get to go to the the dentist ONLY twice a year!"
— Ellen Bell, Brookline, MA
"I brought in my frightened 4 year old, and she left loving the dentist!"
— Anthony, Brookline, MA
Dr. Maria
Pediatric Dentist
Dr. Maria Georgaklis
Experienced and trusted pediatric dentist, Dr. Maria Georgaklis, received both her DMD and her CAGS specialty training at Tufts University School of Dental Medicine.
She provides personalized, comprehensive and compassionate dental care to children and teens. Her gentle and individualized approach to caring for patients is based on her belief that good dental health has an important role in a child's overall physical and psychological health, especially in a child's self-esteem. She prioritizes preventive dental care and advocates that parents bring their children to be evaluated as infants and toddlers thus laying the foundation for good oral and dental health early in the child's development. She supports early orthodontic intervention to minimize later, more extensive treatment and works closely with orthodontic colleagues in optimizing patient results.
Dental Support Team
Our dental hygienist, dental assistants and administrative staff support Dr. Maria Georgaklis in her goal of providing compassionate, caring, and customized dental care to infants, children and teens. Together with Dr. Georgaklis, the team understands that patients and their families may have concerns and they are happy to answer questions.

Working together with the patient and their families, the pediatric dentistry team at Cleveland Circle Dental Associates enjoys making the dental experience a positive one.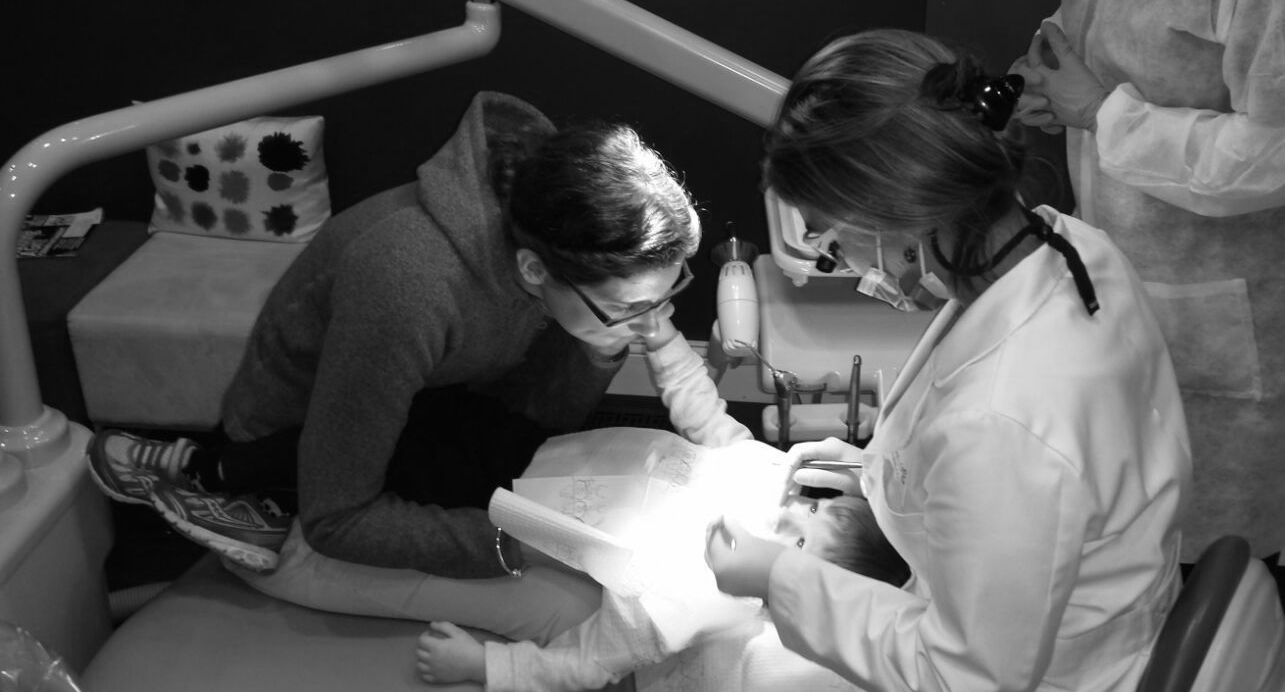 Testimonials
"Dr. Maria's calm manner, reassuring voice, bright smile, and positive energy immediately put both of my children at ease."
Beth Kaufman, Brookline, MA
"My older son has autism and she makes him feel comfortable and safe with her calm mannerisms."
Rebecca Abrams, Brookline, MA
"Her gentleness with children — and parents — makes going to the dentist something to smile about."
Pam Palmucci, Brookline, MA
"I never knew going to the dentist could be so pleasant for children until my kids started seeing Dr. Georgaklis!! My five year old daughter actually gets jealous when her older brother has an appointment and she does not."
Maria Luisa Victoria, Brookline, MA